The Enhanced Male: Editorial Principles
Take a glance at the Vital Info section of our website, and you'll find a huge range of articles and advice on everything from sex toys to men's sexual wellness. Of course, we're not alone in creating and sharing this kind of information – but we strive to ensure the information you read here is the best available online.
In this guide, we'll explain exactly what we do to ensure all the information on The Enhanced Male is interesting, helpful, and accurate.

To do this, we'll cover the four main principles that our in-house and guest writers adhere to:


Writing that's done for humans by humans
Strict fact-checking and research
The use of reputable sources
Collaboration with trusted experts

When you've finished reading, you'll understand why these factors are so crucial to our business – and how they've helped us become one of the most trusted resources online for men looking for trustworthy health and sexual wellness advice.
Content for humans, by humans
A quick online search for sex toy advice or men's health information will likely return millions of possible articles, blogs, or product suggestions. The trouble is, it's often impossible to know whether knowledgeable and experienced writers create this information.

Unfortunately, the rise of AI writing tools has made sorting the good from the bad even harder. AI tools undoubtedly have interesting uses – but when used to write about in-depth topics, they simply recycle old information that can already be found online.

So, what makes us different?

The biggest factor is our chief writer and editor, Danny Garrett. Danny is a certified sexual wellness expert through the Eldorado Sexual Health Board with experience writing for a series of high-profile publications and businesses, including Marriage.com, Selfgrowth.com, and many others.

Danny's expertise in sexual wellness is second to none. He uses his cutting-edge knowledge of sexual wellness research to make sure every word we publish is accurate and helpful. His position and connections also mean he's got up-to-the-minute knowledge of everything happening in the men's wellness and sexual wellbeing world.
Content that's focused on your needs
The tens of thousands of people who visit The Enhanced Male every month all have different reasons for exploring our site. Some will be looking to enhance their sex life with new and exciting products. Other people are sometimes just here to read – getting detailed information and advice about men's health issues.

Danny's extensive experience means we can approach all these topics from your point of view. We can think about the questions you have and the answers you're looking for. This makes it possible for us to give you detailed information that's specific to your needs.
Research and fact-checking are critical in our process
Although Danny and our writing team's knowledge is excellent, we don't ever expect our readers to take us at our word when it comes to important sex and health questions.

As such, everything we write is based on trustworthy information taken from different trusted fields of healthcare and science, including:


Sexology (the study of human sexual behavior)
Pharmacology (the science of medications)
Physiology (the science of anatomy)
Psychology (the study of the human mind and its functions)
Linguistics (the study of language and communication)

The difficulty with these fields is the complexity of the information they publish. We firmly believe that science shouldn't just be for scientists – so we keep on top of everything that's happening in these areas, then take the key facts and present them to our readers in an interesting and accessible way.
What does this look like in action on The Enhanced Male?
The best way to show our commitment to great research and sharing relevant information is to show how it works in our writing.

Our article on the causes, symptoms, and best treatments for a numb penis is one of many examples. Take a look at how our level of research lines up against some of the most familiar names that appear when searching for this condition on Google:



| Website | No. of Studies Researched & Referenced |
| --- | --- |
| medicalnewstoday.com | 0 |
| healthline.com | 1 |
| menshealth.com | 2 |
| thesun.co.uk | 0 |
| forhims.com | 1 |
| The Enhanced Male | 17 |
This isn't a quantity-over-quality approach either. When we make reference to a study or source, we make sure that information is "peer-reviewed," – which means the scientific validity of the findings has been checked by other scientists to ensure accuracy.

We believe our readers deserve the best information – so that's exactly what we provide.
We approach everything we read with a critical mind
Science and opinion in men's health and sexual wellness are constantly developing – so what was once fact can sometimes be disproved or challenged. Because of this, we have a highly critical approach to research, always looking for both sides of an opinion before we create any information.

By doing this, we aim to remove bias from the things we write. When different opinions or contradicting studies occur, we explain why this can happen, so you can fully understand the gaps in the current scientific approaches.

Critical thinking is an important part of helping people decide what's right for them – so we'll always do our best to make sure you're getting both sides of a story. We believe that well-balanced and researched knowledge is the key to helping out readers make their own minds up on important issues.

We only provide information from reliable sources
You now know about the depth of the research that takes place before we start writing our guides and blog posts – but how can we be certain we're looking for information in the right places?

There are hundreds of different studies and journals committed to men's health and sexual wellbeing – and we pay keen attention to them all.

These are some of the most commonly found resources on The Enhanced Male:

Sciencedirect.com: A digital platform offering access to an extensive collection of global scientific research. It features 18 million scientific materials sourced from over 4,000 scholarly publications and 30,000 science-oriented textbooks.

Wiley.com: A vast repository of high-quality, peer-reviewed scientific content from thousands of academic journals and textbooks, providing users with reliable and diverse information for various research endeavors.

Researchgate.net: A research tool that facilitates collaboration among scientists, offering access to millions of publications and enabling researchers to discover the latest findings, methodologies, and trends in their fields.

CDC.gov: A government resource offering authoritative, up-to-date information on public health, disease prevention, and health promotion, sourced directly from experts in the field, ensuring trustworthy and accurate data for health-related research inquiries.

APA.org: A wealth of psychology-related resources, including access to peer-reviewed journals, professional guidelines, and research findings directly from the American Psychological Association studies and experts.

AHAjournals.org: A research tool providing access to a plethora of peer-reviewed articles on cardiovascular and cerebrovascular science from the American Heart Association, ensuring up-to-date, reliable, and high-quality information for researchers in fields that often directly link to sexual function.

NHS.uk: The UK National Health Service official website providing trustworthy, comprehensive information, guidance, and scientific insight on various topics, including male sexual health, sexual function, and sexual wellness.

Psychologytoday.com: A huge collection of articles written by mental health professionals and experts in human sexuality. A huge range of diverse subjects are studied, from relationships to sexual disorders, providing accessible, reliable, and up-to-date information for researchers.

FDA.gov: A valuable research tool for those covering sexual health and wellness - providing authoritative information on approved medications, medical devices, and treatment guidelines related to sexual function and reproductive health.

Harvard.edu: Access to cutting-edge research, expert opinions, and academic publications on sexual wellness, sexual health, and similar medical topics from one of the world's leading educational institutions.

Of course, this is just the tip of the iceberg – but it gives you an idea of the critical academic thinking that goes into everything you read here on The Enhanced Male.
Collaboration with experts
With the depth of the research we've already talked about, you might be wondering what more we could possibly do to further enhance the quality of the articles, guides, and blogs we create.

To add even more authority to the information we create, we frequently collaborate with highly-regarded experts in the men's sexual health world. Sometimes, this will be guest articles created by specialists. In other cases, this will be a medical or expert review of what we've created to be sure it aligns with best medical practices and the most up-to-date understanding.

Take a look at the credentials of some of our most recent collaborators:
Niki Davis-Fainbloom MA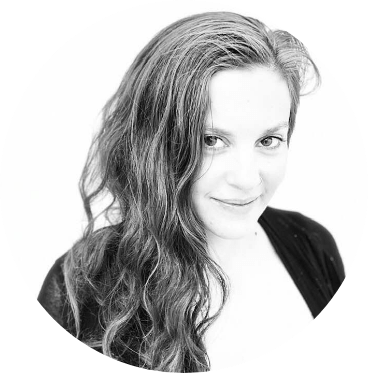 Niki Davis-Fainbloom is a highly experienced sexual educator, researcher, and writer. Her expertise and opinion has featured in a range of international publications, including Cosmopolitan, Mind Body Green, Refinery 29, and Pornhub's Sexual Wellness Center.

As well as being published in high-profile media outlets, she has also facilitated over 500 sexual education workshops around the world, including at Planned Parenthood, New York University, and The United Nations.

Her expertise extends into virtually every area of sexuality, including:


Sexual Pleasure
Fetishes/fantasies
Sexual Arousal
Sexual dysfunction
Libido issues
Ethical Non-Monogamy
Jealousy
Sex toys
Sexual Communication
Conflict negotiation
Gender studies

Niki's expertise and accessible style of writing make her articles here at The Enhanced Male some of our most-read and most-shared guides.
Dr. Josh Gonzalez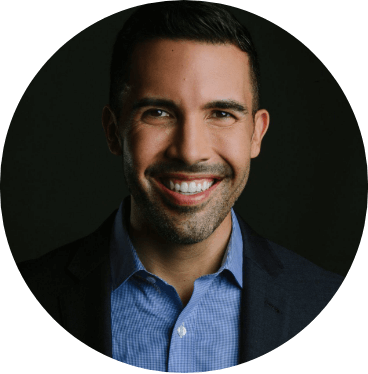 Dr. Josh Gonzalez, MD, is a distinguished board-certified urologist and sexual medicine specialist with extensive fellowship training. Operating out of his cutting-edge clinic in West Hollywood, Los Angeles, he specializes in addressing sexual dysfunctions in both men and women while providing comprehensive urological and sexual health care to his patients, including those from the LGBTQ+ community.

Emphasizing a holistic approach to sexual wellness, Dr. Gonzalez takes into account the multitude of physical and psychological aspects that contribute to overall sexual wellbeing.

Dr. Josh's up-to-the-minute knowledge and holistic medical insight make him the perfect person to write and review articles for The Enhanced Male Vital Info blog – a further mark of quality alongside our already extensive best practices.
Why do experts collaborate with The Enhanced Male?
When you have the kind of profile that means you talk to The United Nations or have a highly-esteemed West Hollywood medical center; your reputation demands that you only work with respected factual outlets. The sheer amount of research and effort that goes into our guides means these kinds of professionals are eager to collaborate with us here at The Enhanced Male.

Not only do these collaborations add huge amounts of value to the information we provide our readers, but they also serve as proof that our work is of the highest standard.

The Enhanced Male's Editorial Principles: A Summary
Hopefully, this guide has given you a behind-the-scenes look at everything we do here at The Enhanced Male.

The principles you've read about here are at the heart of everything we do. By making sure we stick to them, we ensure every piece of information we create and share ticks the following essential boxes for our readers:


Written by experts with our reader's unique circumstances, needs, and questions in mind
Exhaustively researched and fact-checked to make sure you're getting the latest scientific information without bias
Using sources of information that are always accurate and peer-reviewed to ensure quality
Approved and added to by sexual wellness professionals who are internationally respected

All of these principles are designed to create one thing - trust. It can be difficult to know who to trust online, so we strive to give our readers absolute confidence, whether you're buying one of the products we offer, reading our blog, or contacting our customer care team with a question. Your sexual fulfillment and wellbeing is our core focus – and always will be.